Grow your Amazon SEO
with search insights & keyword rank monitoring tools
Customers need to
find your products
before they can buy them
Maintaining your keyword ranking and monitoring is vital to your Amazon business. With this Amazon SEO tool, you can achieve your maximum SEO results in a few simple steps.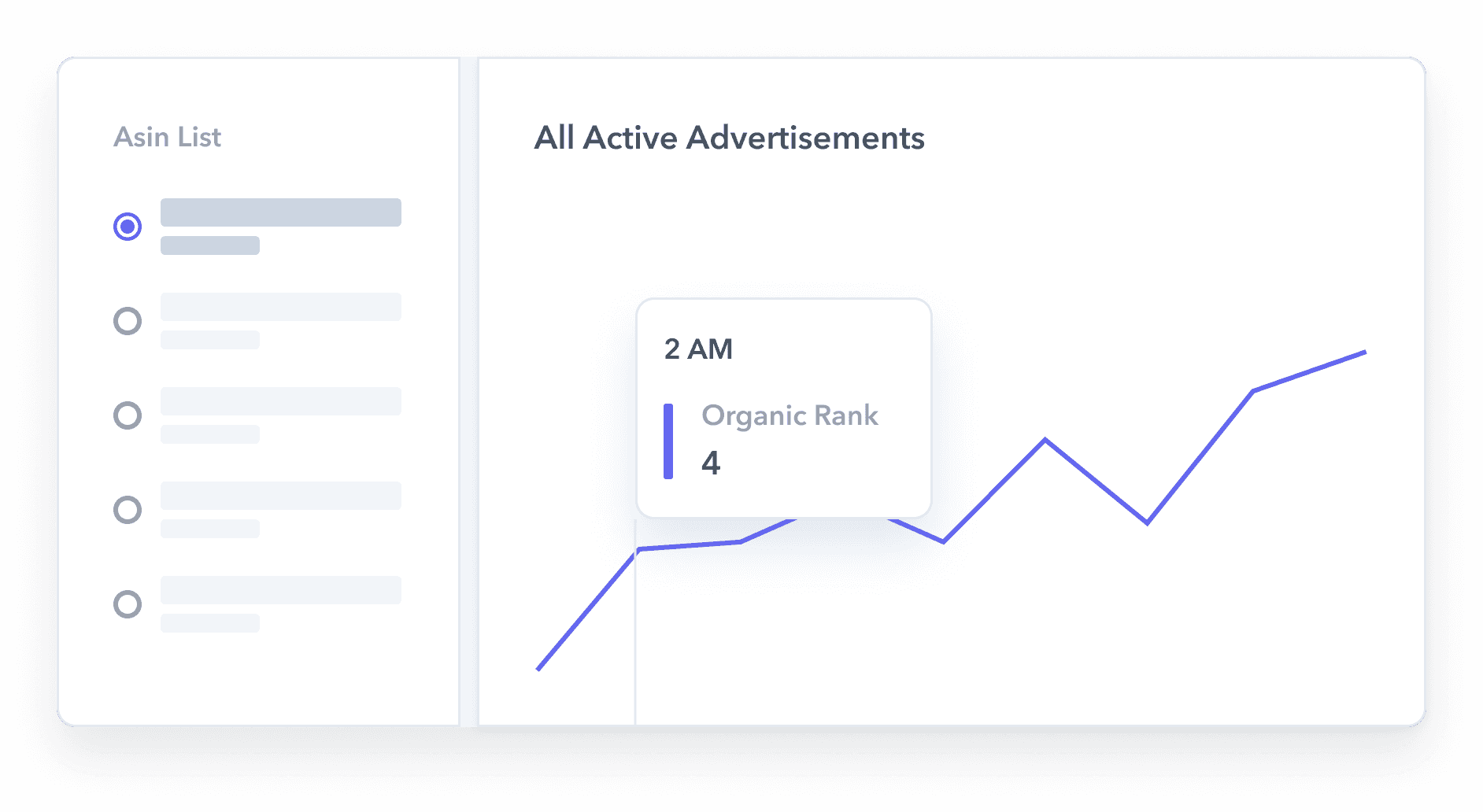 Search Insights
Find all relevant terms for the brand, product, and search term level data for the top 80,000 terms for free and pay thereafter. Search terms come with performance segmented by ad units.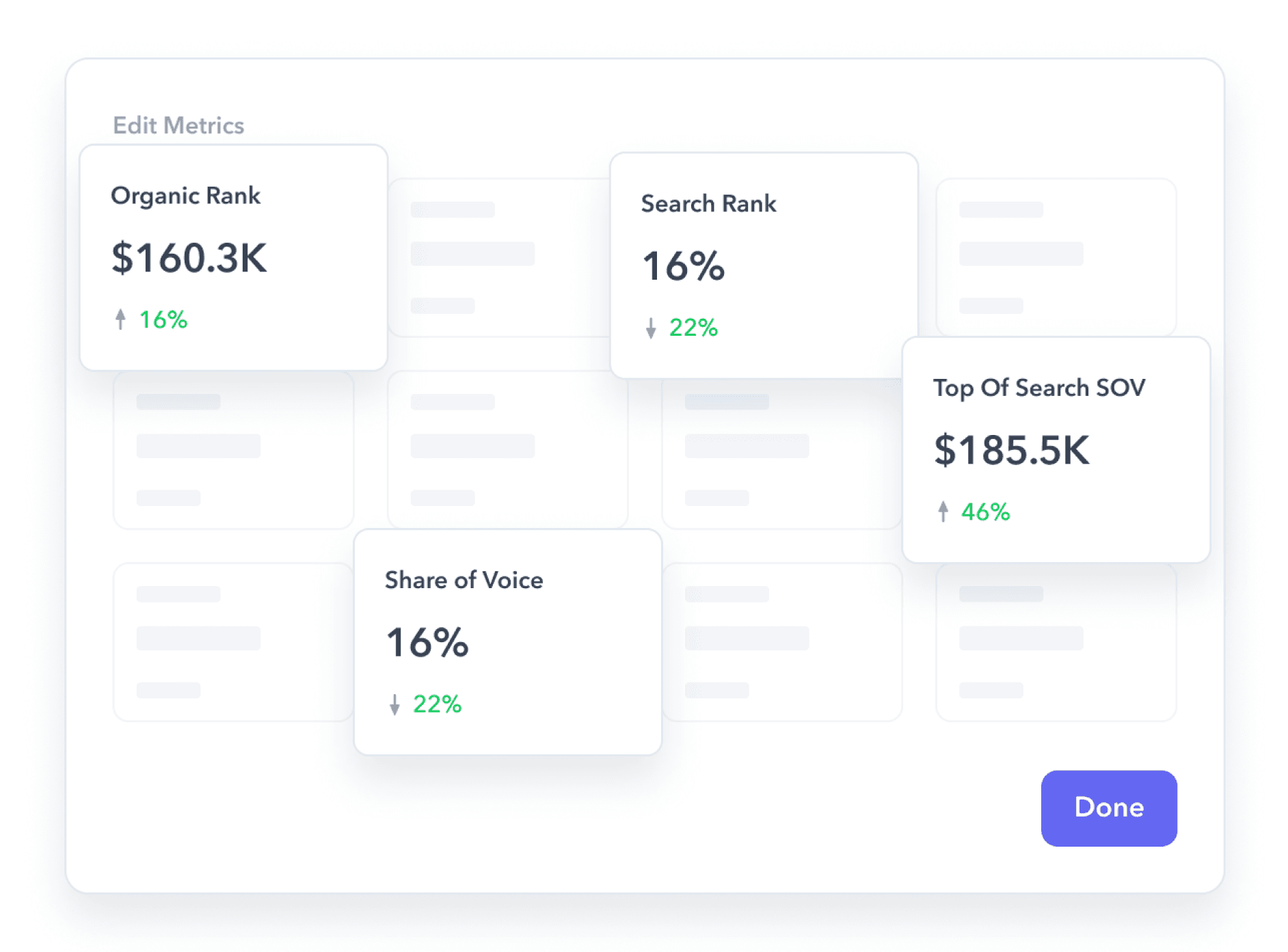 Share of Voice
Track the share of voice for your brand or any of your competing brands on Amazon. Look at daily or weekly trends making it super seamless for you to track your brand placement.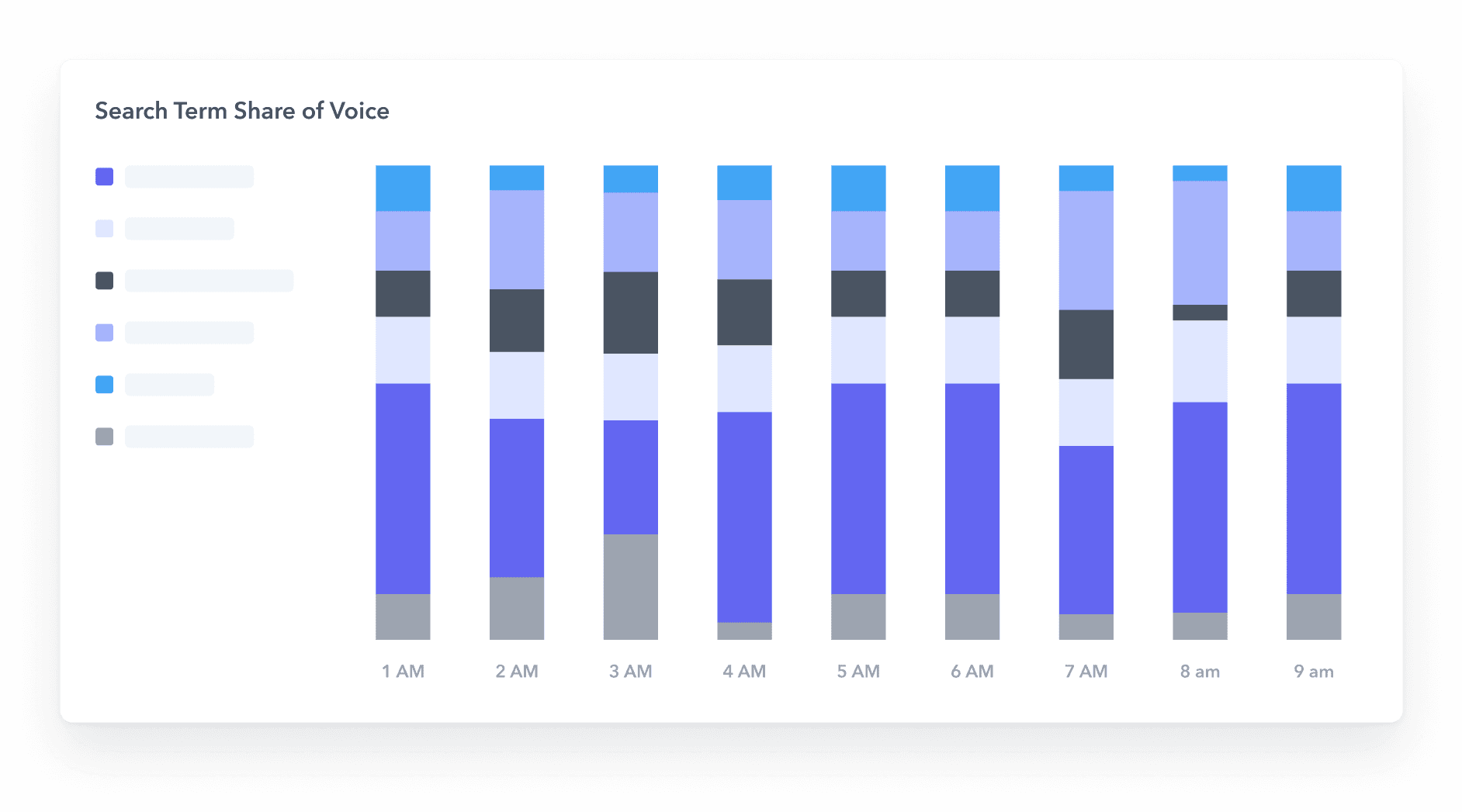 Organic Rank Tracking
Track organic rank for the top 50 ASINs for every search term. Be informed on your ASIN ranks and set your products apart for sound Amazon SEO success.
Listing Optimization
How can you get your products to
rank higher on Amazon
search results?
You can improve your Amazon ranking as well as increase traffic and sales by simply using search insights.
Search term tracking
Understand how products and brands are spending and their results on Amazon search.
Customer insights
Stay ahead of the game by tracking competitors' search results and spending on search terms. Our Amazon SEO tool makes sure you're one step ahead of your competitors.
Always-on monitoring for all hours of the day
For every search on Amazon, search result rankings vary by hour and day. Our software monitors Amazon SERP at hours of the day to fetch you an accurate daily average and a consistent SEO trend.
Share of voice tracking
Worrying about customer mindshare for your category of products? For any search term, you can now get a percentage of search results made up by your search terms.
Keyword boost
One of the most predictable ways to influence organic rank is definitely by bringing more sales through advertising. Increase your impression share by boosting your products for flagship category keywords and improve your Amazon SEO rankings now.
It's crucial for us to have granularity and control when it comes to optimizing ads. The flexibility of the Perpetua platform enables this.

Momentum Commerce
Ready to try the SEO module?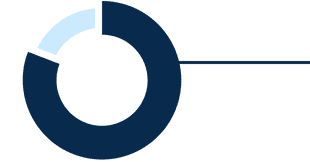 81% of clicks are on brands on the first page of search results
Search Engine Journal, 2018
Sonar
Discover new keywords for free, using Sonar
Sonar is a free keyword research tool designed explicitly for Amazon listings. Sonar contains a database of millions of real Amazon search queries. Type in anything to find a list of keywords for you to use, including matching keywords, competitor's keywords, and more, and download and use them for your Amazon SEO.
Sonar displays the Amazon search volume for each of the keywords and can be used to research keywords for Amazon.de (Germany) and for Amazon.com (US).